Noah's Toy Drive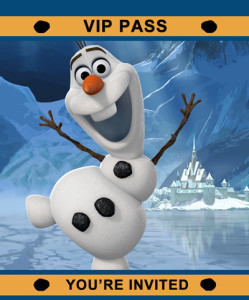 You are invited to Noah's First Annual Toy Drive!
The best Frozen party of the year!
Admission – a new toy to be given to a child in need this Christmas.
1 toy (minimum $10.00 value) = 1 admission
Movie, games, and SNOW!
Snacks and Snow Cones will be served.
Raffle items and 50/50 drawing
Where?
Riverside Baptist Church
6219 River Road,
New Port Richey, FL 34652
When?
Friday, November 20, 2015
5:00 pm to 9:00 pm.
Register by October 31 to receive a prize :
Registration is $15.00 for the first child in the family, $10.00 each additional child. Each child registering by November 20th will receive $25.00 worth of game tickets. We will have all kinds of prizes and raffles (including a tablet) as well as a 50/50 drawing. Come join the fun and help keep kids in Pasco County Warm and Cozy this Christmas. Register here:
Payment Options:
Google Wallet kjean9271@gmail.com
or send a check to
Riverside Baptist Church
6219 River Road
New Port Richey, FL 34652 (make sure to write Warm Cozy Christmas in the memo).